MAAN Wines
Handy Vale Blend 18
Regular price
$360.00
Sale price
$150.00
Unit price
per
Sale
Sold out
Handy MAAN GMS embodies all the virtues we associate with the term "Handy"; Accesible, practical, convenient, ever versatile and always great value. The blend of these 3 varieties gives this wine a perfect balance of power and restraint. The Grenache gives lifted flavours of strawberry and guava; The Mourvedre, spice and complexity; And the Shiraz, colour and guts. Making it a wine which offers something for everyone, in any situation.
Wine Specs

Region: McLaren Vale
Vintage: 2018
Cellaring: Now until 2025
Preservatives: Contains Sulphites
alc / vol: 13.5%
Standard Drinks: 8.1
Closure: Screwcap
Bottle Volume: 750ml
Blend info: N/A
Growers:
Cases Produced: 134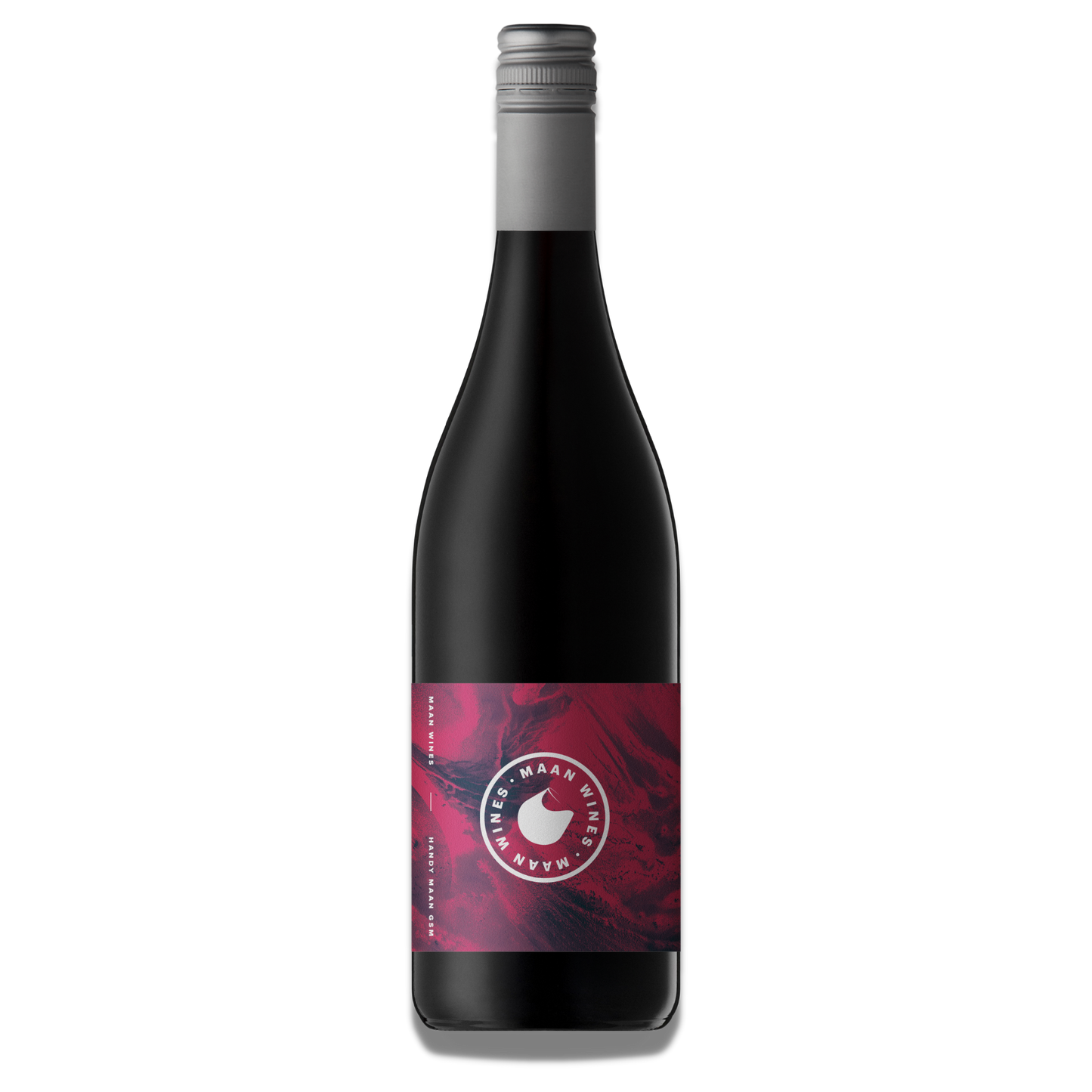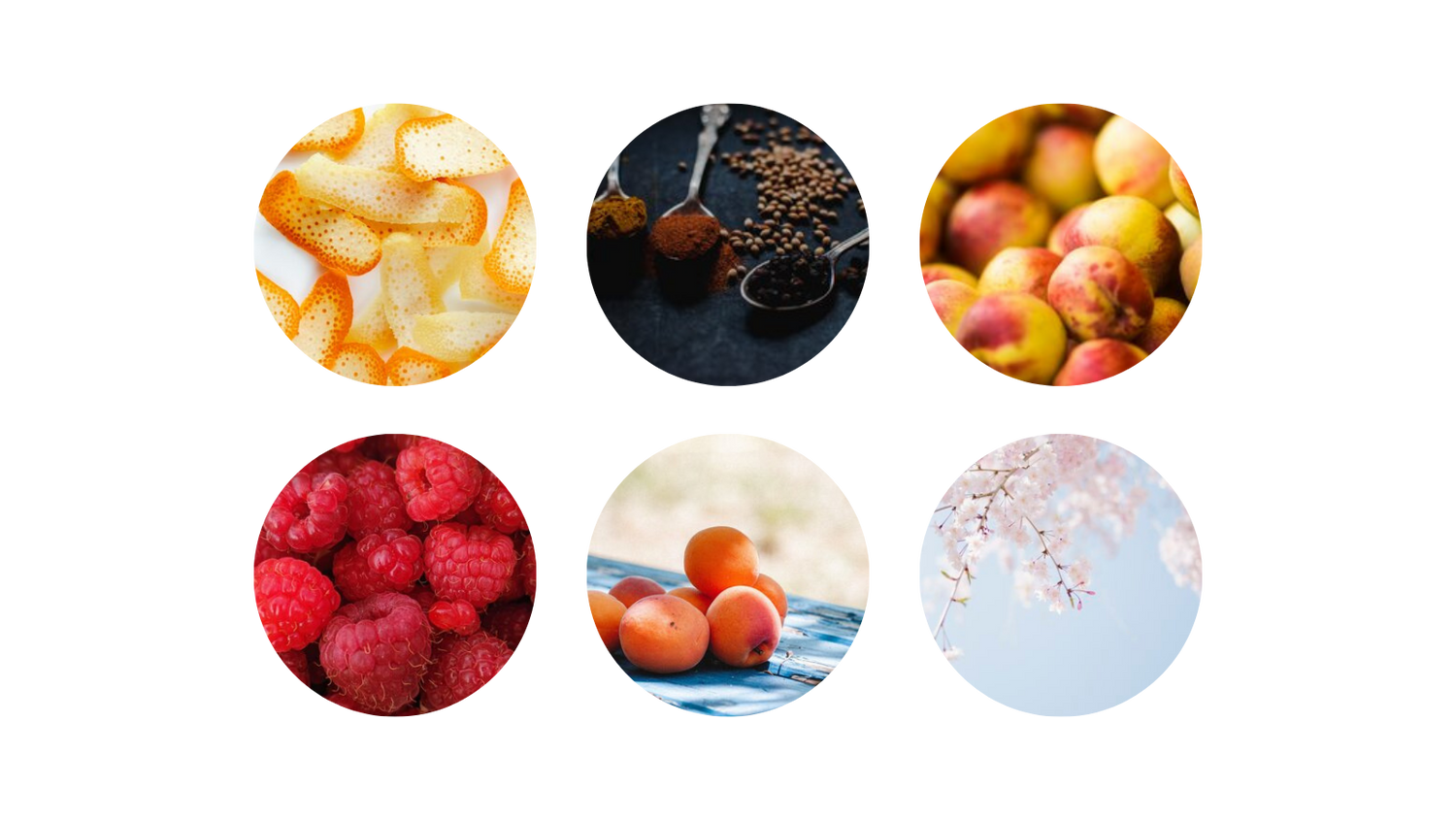 Tasting Notes
Orange Peel, Vanilla, Cinnamon, Clove, Nectarine, Raspberry, Apricot, Blossom
Post Yours
PRODUCTION NOTES

The '18 version of this wine (like every year) had a change in the makeup of it. This year it's 50%Mourv/ 35%Gren/ 13%Shz and 2%'19 Nero d'Avola, hence we've done away with the GSM/GMS/MGS label and opted for it's new moniker: Vale Blend. Very creative, we know, but in our opinion the blend that defines the McLaren Vale region is the one comprising of Grenache, Mourvedre and Shiraz, and obviously in whatever percentage of each makes the best wine possible.

The Mourvedre was incredibly pretty and vibrant this year, making it the standout of the 3 varieties and a perfect base for the wine.

The Grenache component was made for the Dapper, so see the production notes of that for info.

The Shiraz was a big, tannic, juicy dark, fruit-driven bomb of wine that gave the overall blend good structure and depth, but too much of it was overpowering, hence the low percentage.

All three varieties were processed separately, using similar techniques of wild fermentation in open fermenter. With ferment management techniques of plunging and pump-overs used sparingly. And then after fermentation, all wines were matured in aged barrels for texture.

WINE PROFILE

Ruby red, with purple hues.

Bright, fresh nose bursting with fruit and spice. A rich berry smorgasbord, with boysenberry and raspberry upfront, and some Pinot-esque flavours of nectarine, apricot and orange peel underlying. Balanced nicely with creamy vanilla from subtle oak use, and spice notes of cinnamon and clove.

Medium-bodied, soft yet tight tannins, and a good length for such a smashable wine. The aromatics follow through to the palate, but are joined by secondary characters of leather, blossom, and raspberry liquorice. A juicy mid-palate captivates the tastebuds, and then the finish follows through with the red berries to bring the wine full circle. A complex little wine, hidden within a tasty little number.
FREQUENTLY ASKED QUESTIONS
Do your wines contain sulphur?

In short, yes. We use a tinsy bit so that we can ensure quality and enable your wine to age well, rather than spoil within a short timeframe like some 'natural' wines.
Are your wines organic?

We source our grapes from a number of different growers and some of them are certified organic, and some aren't.
How much does shipping cost?

Depends how much you're ordering and where you're shipping to. Generally speaking, the closer you are to Melbourne or Adelaide, the cheaper it will be. All shipping prices are calculated at the checkout, but order 12 or more bottles and receive free shipping.
Which restaurants / stores stock your wines?

It changes regularly but you're welcome to contact our distributors