MAAN Wines
Funky White Blend 22
Regular price
$360.00
Sale price
$150.00
Unit price
per
Sale
Sold out
A textural white wine unlike anything we've done before. 3 unlikely bedfellows (Verdelho, Frontignac, Semillon) combine to make a wine that is light yet weighty. Racy yet complex. Interesting yet incredibly smashable. With flavours of sherbert, orange blossom, nectarine and guava. 
Wine Specs

Region: Limestone Coast
Vintage: 2022
Cellaring: Don't. Drink now.
Preservatives: Contains Sulphites
alc / vol: 11
Standard Drinks: 6.5
Closure: Screwcap
Bottle Volume: 750ml
Blend info: Verdelho, Frontignac, Semillion
Growers:
Cases Produced: 114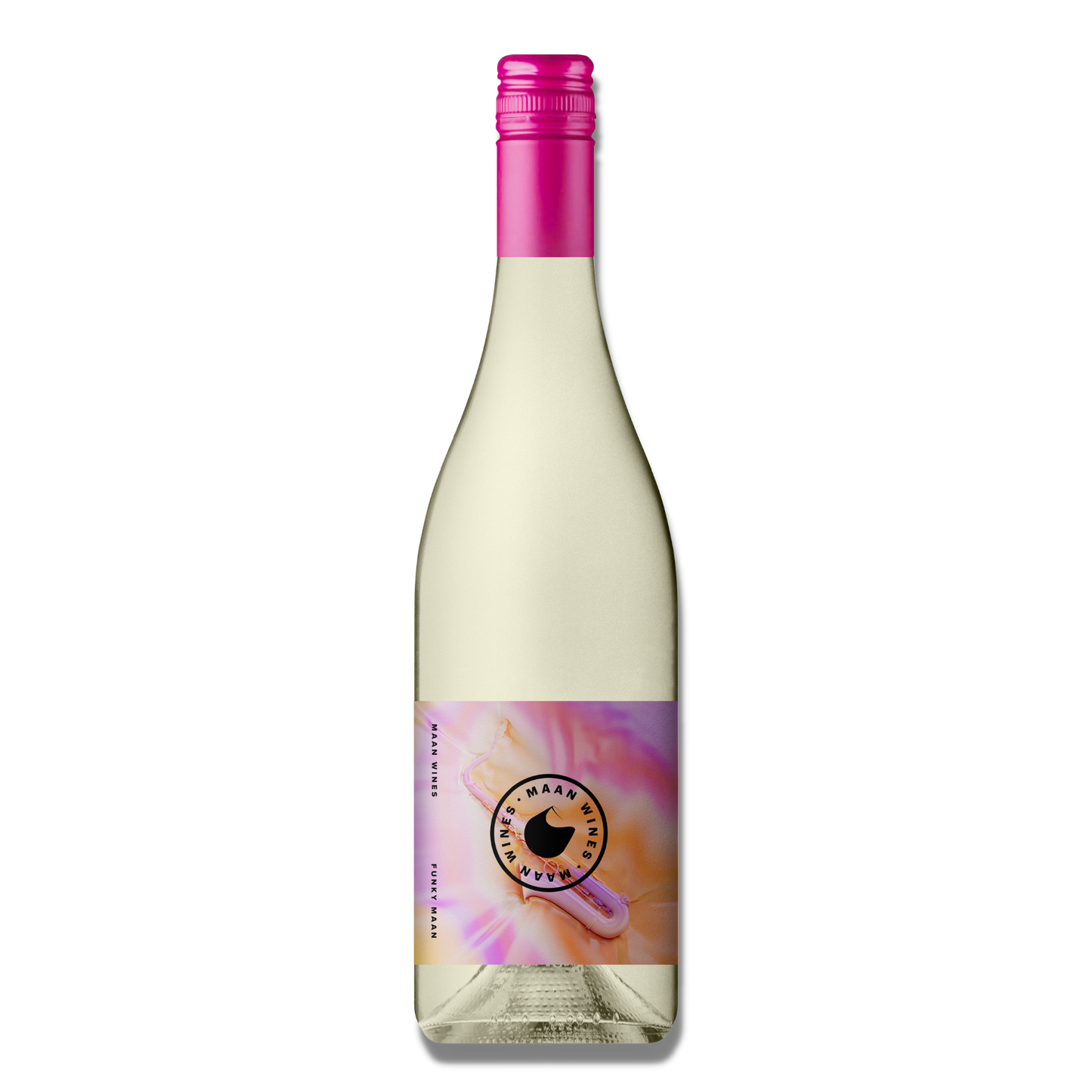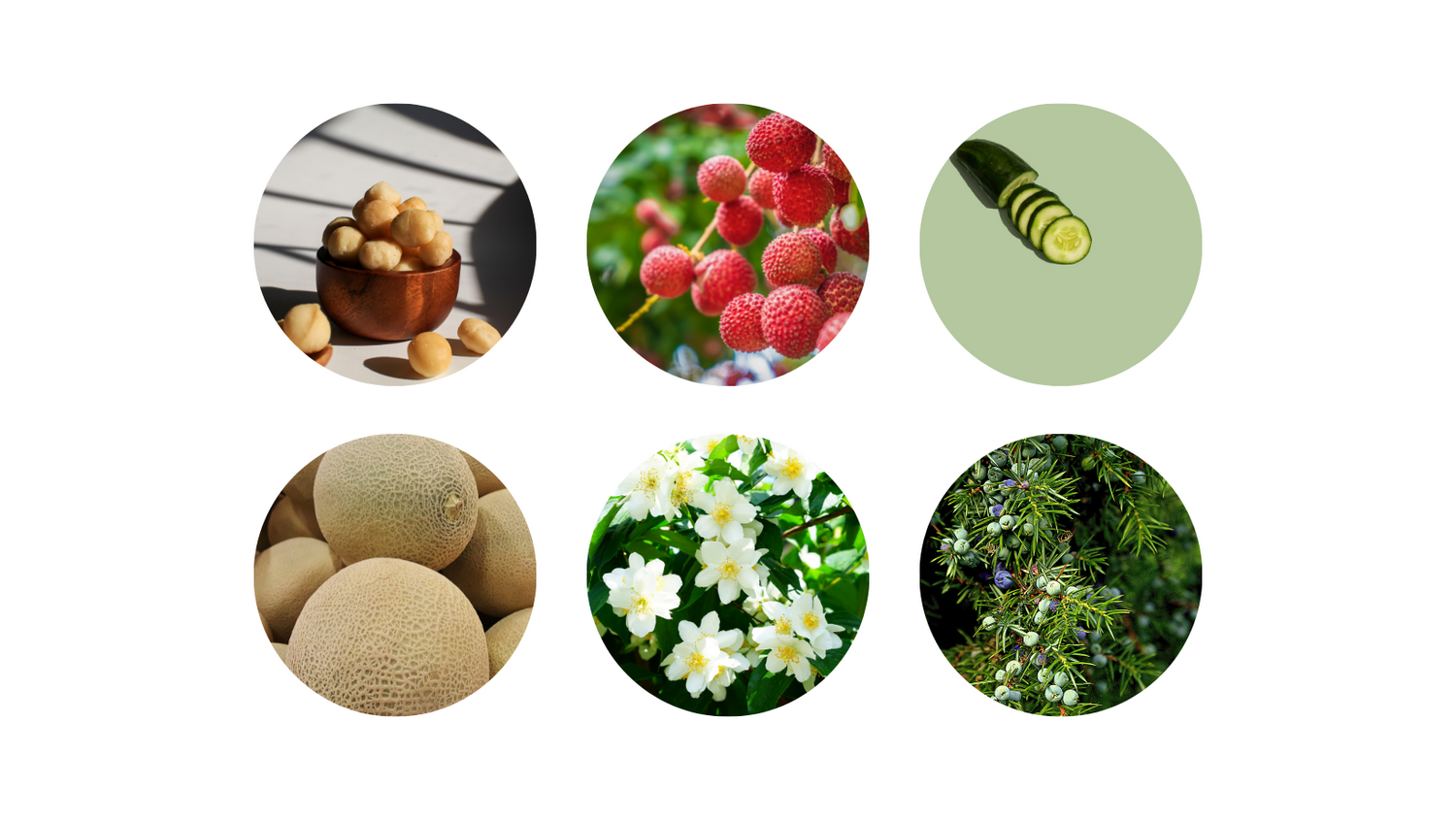 Tasting Notes
Texture from the open fermenting of the verdelho shows on the palate. Slight grippiness on the front-mid palate gives way to smoother tannins as it opens up. This gives it a macadamia-like creaminess. But with a nice fresh finish from the early harvest of the fruit.
A lot of the garden flavours carry through in the mouth, but with a nice fresh dose of fruit flavours such as lychees, rockmelon and, well, grapes funnily enough… Also there's a nice sherbet character both in taste and texture, as well as a streak of preserved lemon running through the wine.

This wine has a lot going on, and as a result makes it versatile for matching with food. The freshness and texture pairs well with spicy/fresh cuisines such as Vietnamese or Mexican. But the acid and structure means it can cut through fattier foods like pork or duck. As well of course it could just as easily be paired with a chiko roll n chips down at the beach. Don't think too hard on it, just drink it.
Post Yours
PRODUCTION NOTES

Comprised of three varieties (verdelho, white fronti, semillon) that were all picked at the same time. They were picked primarily on the ripeness of the fronti, so the other 2 were less sugar ripe than traditionally made. This meant the wine was always going to be high in acid and low in alcohol, so the verdelho was fermented on skins to give the wine some mouthfeel to make up for the lack booze, and to balance the acidity.
It was picked at 9.7 Be, and was partially put through Malo-lactic fermentation to further remove some of the high levels of acid. The pH ended up being 3.3
It was left unfined and unfiltered, resulting in a slight haziness and golden hue, but otherwise pretty standard winemaking techniques..

WINE PROFILE

Very aromatic from the Fronti. Strong floral notes of tropical flowers such as hibiscus, as well as jasmine and apricot blossom. Some herbaceous characters such as juniper, thyme and cucumber creep in too.
FREQUENTLY ASKED QUESTIONS
Do your wines contain sulphur?

In short, yes. We use a tinsy bit so that we can ensure quality and enable your wine to age well, rather than spoil within a short timeframe like some 'natural' wines.
Are your wines organic?

We source our grapes from a number of different growers and some of them are certified organic, and some aren't.
How much does shipping cost?

Depends how much you're ordering and where you're shipping to. Generally speaking, the closer you are to Melbourne or Adelaide, the cheaper it will be. All shipping prices are calculated at the checkout, but order 12 or more bottles and receive free shipping.
Which restaurants / stores stock your wines?

It changes regularly but you're welcome to contact our distributors