MAAN Wines
Adelaide Hills Shiraz 21
Regular price
Sale price
$40.00
Unit price
per
Sale
Sold out
Wine Specs

Region: Adelaide Hills
Vintage: 
Cellaring: 
Preservatives: 
alc / vol: 
Standard Drinks: 8.3
Closure: 
Bottle Volume: 
Blend info: 
Growers:
Cases Produced: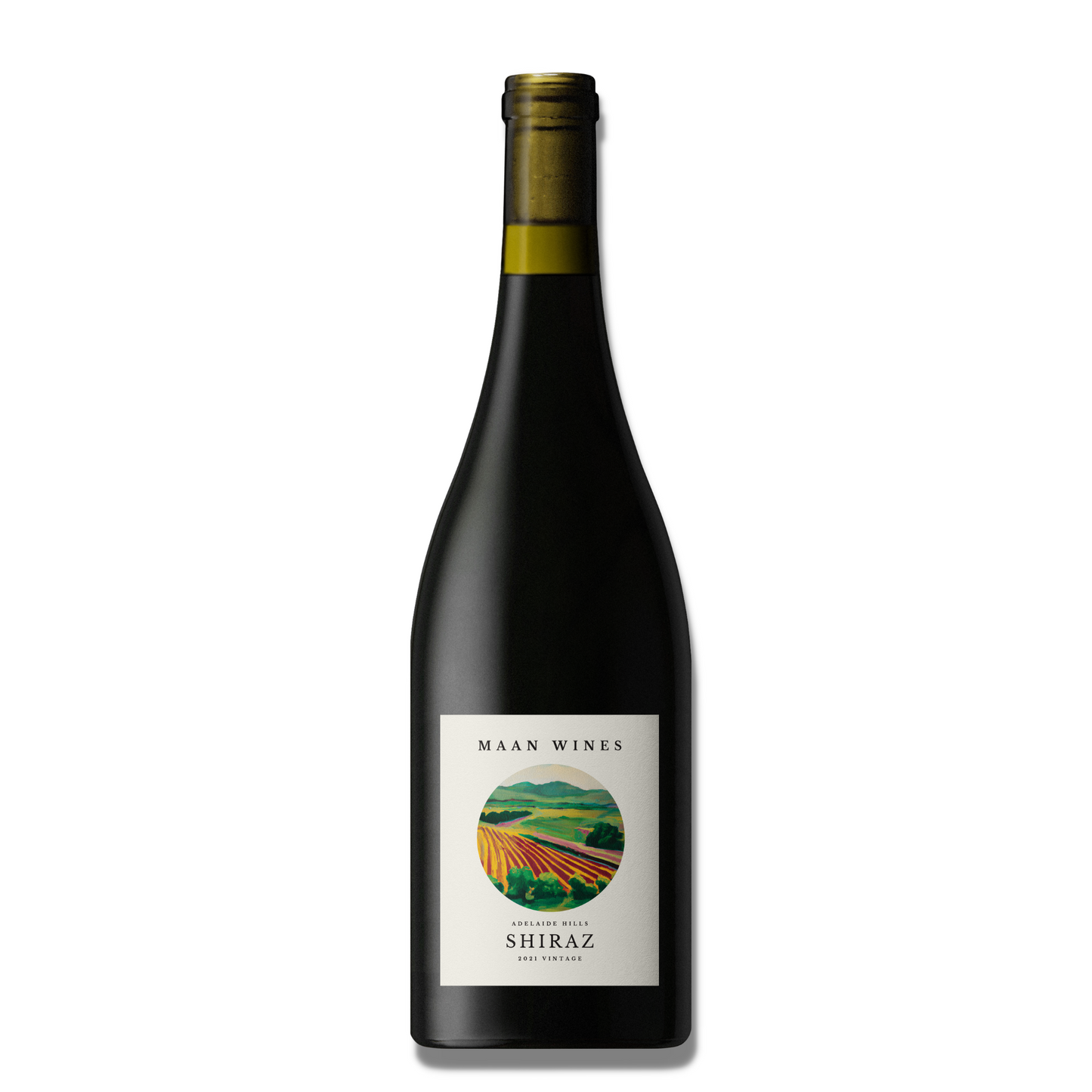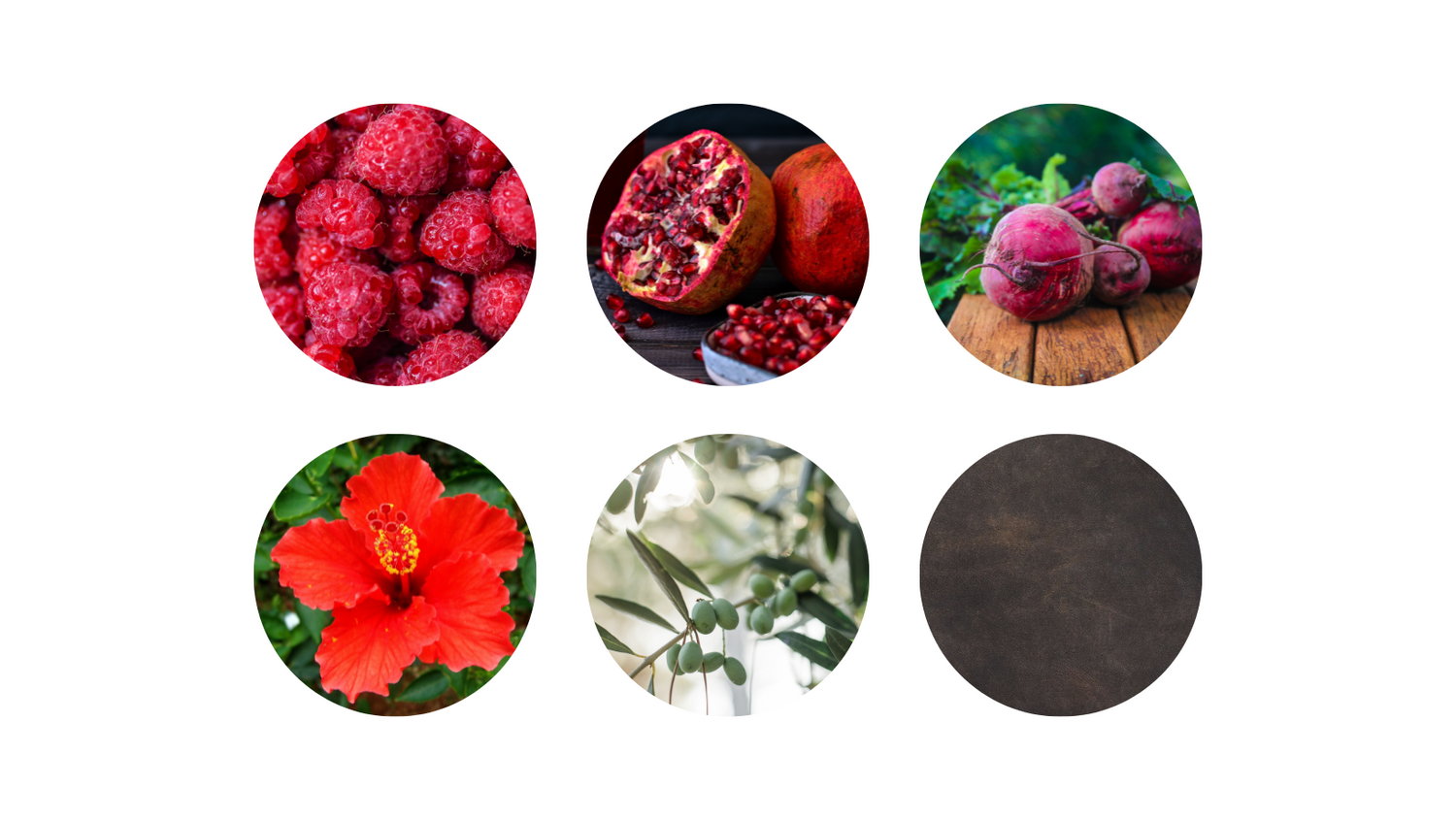 Tasting Notes
Deep blood-red, with slight purple tinges. Very pretty colour.
Very aromatic nose, with fruit and floral characters leaping out of the glass. Sweet red fruits like raspberry, and pomegranate as well as roasted vegetables like beetroot and carrot roasted in balsamic. Some tropical florals like hibiscus, and passion fruit blossom are also in the mix, and the secondary characters such as leather, white pepper and olive leaf are hiding in the background.
The tannins on the palate are sumptuous. Soft, fine and mouth-filling. A combination of fruit derived and oak tannins that really elevate the wine. There's a touch of lanolin, and vanilla baked goods that compliment the red fruits that carry over from the nose. The mid-palate is where it's at, very rich and more-ish. The finish is there, but at present not as long as it will be in time, which actually just leaves you salivating for more.
Post Yours
PRODUCTION NOTES

This wine was sourced from both the North and South ends of the Adelaide Hills. A vineyard in Kuitpo and one in Balhannah. It was picked at an average of 13.8 Baumè, then crushed/destemmed, with about 25% being fermented whole bunch. This was to maintain some of the prettier characters, and enhance a touch of the greener, stemmy tannins which can balance out the pepperiness of an Adelaide Hills Shiraz.
It was a wild ferment, and was pumped over twice a day, with a plunge added as well to give it a little more chutzpah.
After 2 weeks on skins it was basket pressed, where the free run and pressings portions were kept separate through maturation. The pressings went into newer oak (about 30%), and the free run portion into older barriques ( a combo of American and French). It was bottled under cork, after 20 months maturation in oak.
FREQUENTLY ASKED QUESTIONS
Do your wines contain sulphur?

In short, yes. We use a tinsy bit so that we can ensure quality and enable your wine to age well, rather than spoil within a short timeframe like some 'natural' wines.
Are your wines organic?

We source our grapes from a number of different growers and some of them are certified organic, and some aren't.
How much does shipping cost?

Depends how much you're ordering and where you're shipping to. Generally speaking, the closer you are to Melbourne or Adelaide, the cheaper it will be. All shipping prices are calculated at the checkout, but order 12 or more bottles and receive free shipping.
Which restaurants / stores stock your wines?

It changes regularly but you're welcome to contact our distributors