MAAN Wines
Dapper Grenache 17
The Dapper MAAN Grenache embodies all the virtues we associate with the term "dapper"; Elegance, style, generosity, class, sophistication and of course handsomeness.
In wine terms that equates to a delicate and pretty wine, with a soft, supple mouthfeel. Full of flavours of sweetfruits, spice and subtle oak. Perfect for any drinker with a brain... or heart
Wine Specs

Region: McLaren Vale
Vintage: 2017
Cellaring: Now until 2023
Preservatives: Contains Sulphites
alc / vol: 13%
Standard Drinks: 7.7
Closure: Screwcap
Bottle Volume: 750ml
Blend info: N/A
Growers:
Cases Produced: 107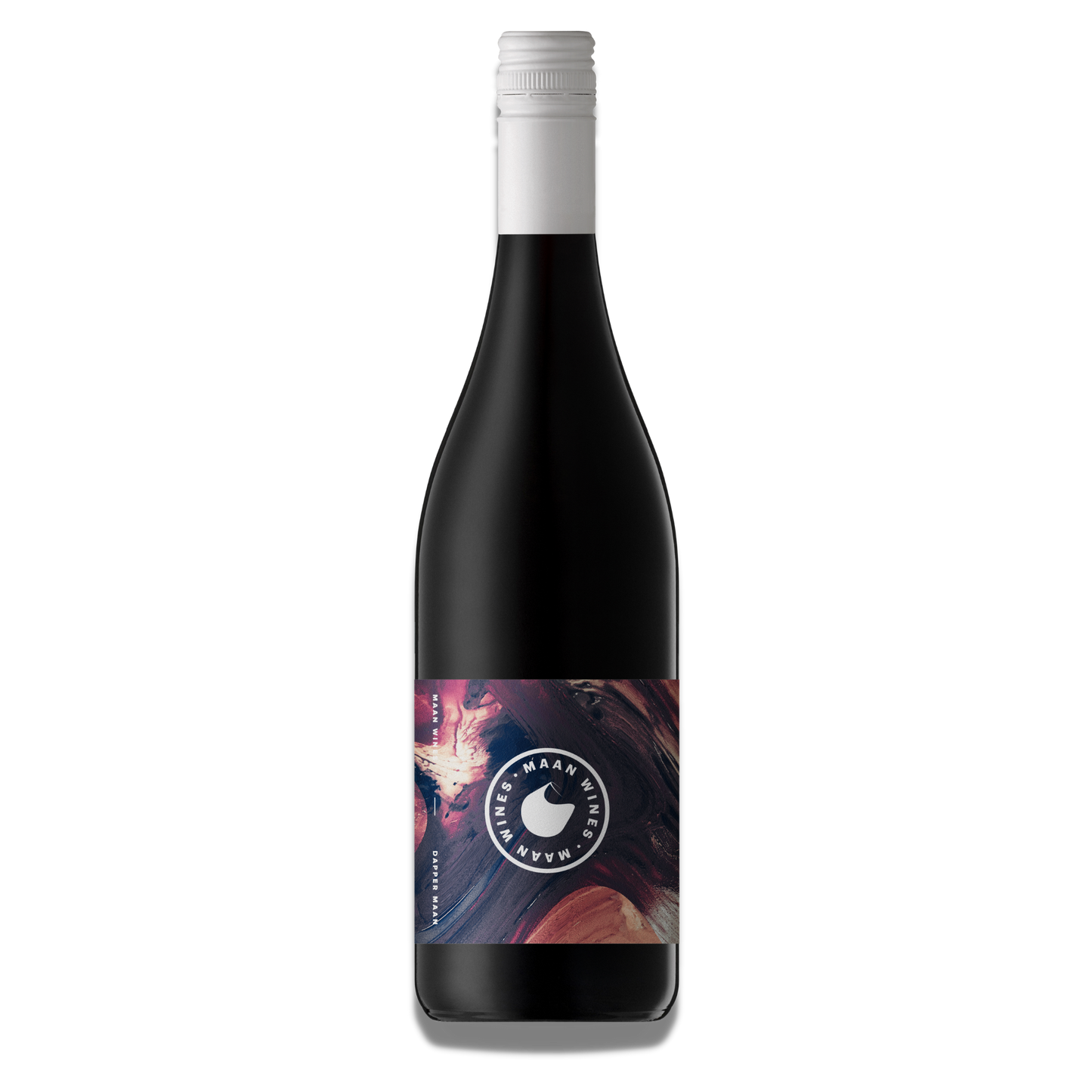 PRODUCTION NOTES

From the
unseasonable '17 vintage where a
cooler and extended growing
season led to the creation of wines
with a lot of finesse and low
alcohols, this vintage of the Dapper
MAAN Grenache is a different
beast. It's leaner and racier, with a
fine elegance. It's pretty, yet still
has a lot of uncoiling to do.

WINE PROFILE

Beautiful deep ruby.
Really showcase's the elegance of
the 2017 vintage.

Boysenberry, cherries, plum
in the fruit spectrum. Vanillin, cedar
and mocha from the oak. And a
touch of spice from the vineyard
and barrels. Quite tight, but opens
up nicely with some time in glass.

Luscious and soft tannins
make for a deliciously drinkable
wine, with well-structured acidity
providing the backbone. Lots of
juicy purple fruits, and a lasting finish.
FREQUENTLY ASKED QUESTIONS
Do your wines contain sulphur?

In short, yes. We use a tinsy bit so that we can ensure quality and enable your wine to age well, rather than spoil within a short timeframe like some 'natural' wines.
Are your wines organic?

We source our grapes from a number of different growers and some of them are certified organic, and some aren't.
How much does shipping cost?

Depends how much you're ordering and where you're shipping to. Generally speaking, the closer you are to Melbourne or Adelaide, the cheaper it will be. All shipping prices are calculated at the checkout, but order 12 or more bottles and receive free shipping.
Which restaurants / stores stock your wines?

It changes regularly but you're welcome to contact our distributors