MAAN Wines
Adelaide Hills Pinot Noir 21
Regular price
Sale price
$44.00
Unit price
per
Sale
Sold out
Wine Specs

Region: 
Vintage: 2021
Cellaring: 
Preservatives: Contains Sulphites
alc / vol: 13%
Standard Drinks: 7.7
Closure: Cork
Bottle Volume: 750ml
Blend info: 
Growers:
Cases Produced: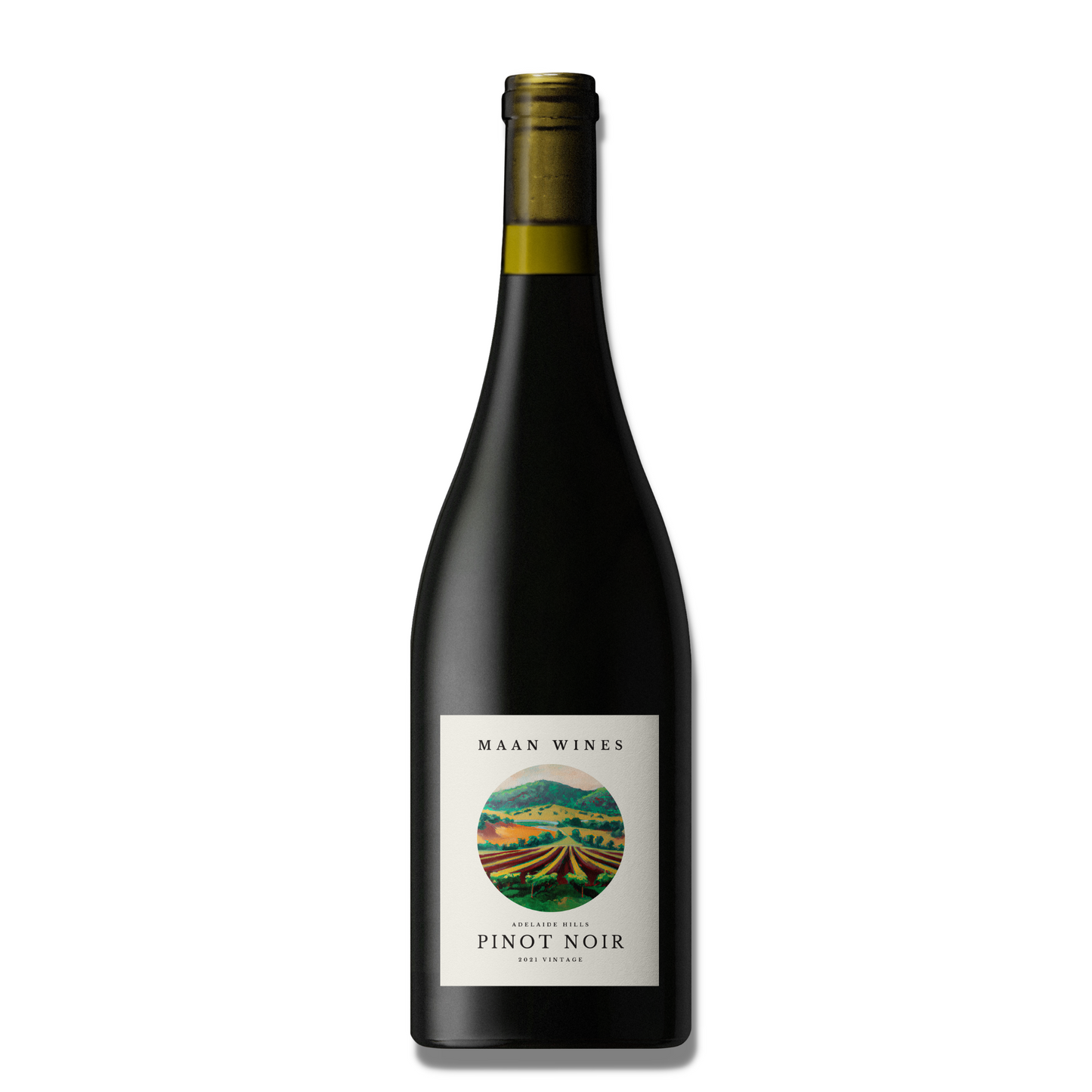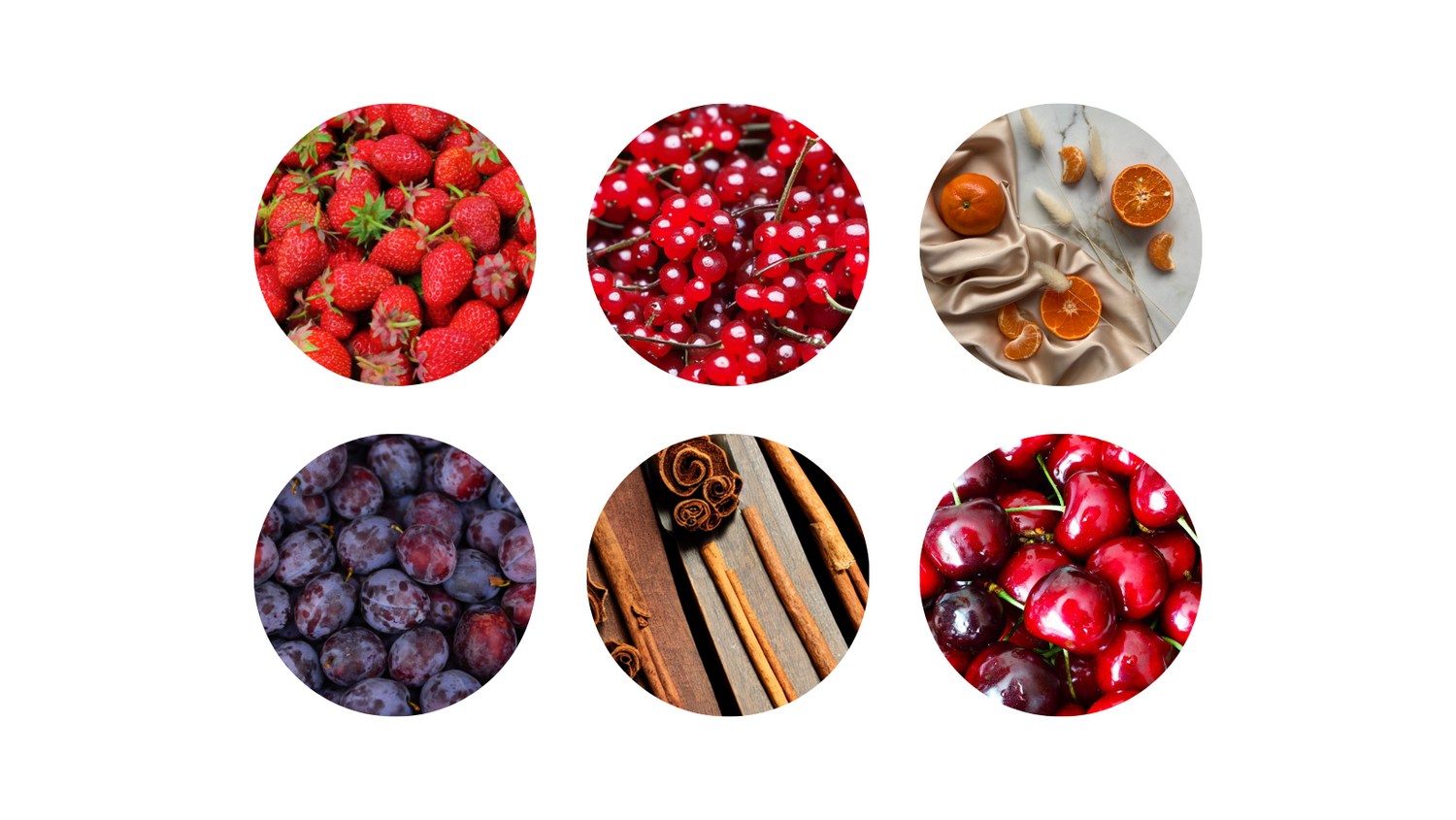 Tasting Notes
Deep ruby red in colour. Some purple hues, slightly richer in colour than your typical pinot.
Bit tight still, and closed at first but some dusty oak aromas as well as fruit in the red-orange spectrum (think strawberry, red currants, boysenberry, orange peel, tangerine). As well as some finer aromatics such as black tea, cardamom, and cinnamon.
On the palate, it's rich and luscious, yet soft and pretty. Very easy drinking, but each mouthful invites a whole new wave of flavours and textures. The acid is juicy but also hides in the background, and combines well with the supple tannins to shape and deliver the wine. But not overpower the fruit characteristics. The berry flavours carry through, but are joined by tea tree oil, guava, and some purple fruits such as stewed plum and dark cherry. It has a slightly more masculine feel to it, with some really nice shape and the broodiness of it. It lingers on the back palate, but not so much that you' be confused as to whether it was a Pinot or not.
Post Yours
PRODUCTION NOTES

Sourced from Bill Hardy's Adelaide Hills Vineyard, located between Kangarilla and Meadows, this Pinot is an MV6 clone. It was picked at 12.6 Baumè, crushed without the rollers in, and destemmed. Which left almost the whole amount as whole berries. Then about 20% juice was bled off in order to both produce our '21 Sailor MAAN rosè, as well as concentrating this batch up for increased intensity of flavour.
It was then left to ferment with wild yeast, and either hand plunged or pumped over twice a day. The ferment was treated very lovingly to maintain gentle tannins and strong fruit aromatics. After it had fermented to dryness, it was basket pressed and left to finish Malo-lactic fermentation and then mature in oak. This wine had about 33% 2nd use new French oak, and the rest older large format barrels. It was kept in oak for 20 months before being bottled under cork. Alc 13% v/v
FREQUENTLY ASKED QUESTIONS
Do your wines contain sulphur?

In short, yes. We use a tinsy bit so that we can ensure quality and enable your wine to age well, rather than spoil within a short timeframe like some 'natural' wines.
Are your wines organic?

We source our grapes from a number of different growers and some of them are certified organic, and some aren't.
How much does shipping cost?

Depends how much you're ordering and where you're shipping to. Generally speaking, the closer you are to Melbourne or Adelaide, the cheaper it will be. All shipping prices are calculated at the checkout, but order 12 or more bottles and receive free shipping.
Which restaurants / stores stock your wines?

It changes regularly but you're welcome to contact our distributors